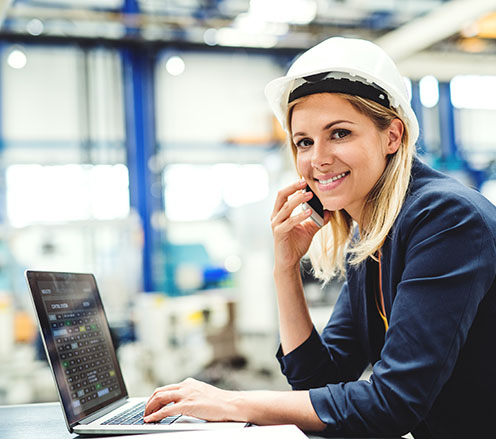 Consulting and support for concept development
Have you developed a product and do you want to produce it in series? Or do you want to integrate inspection tasks into the production chain? With our many years of experience in automation construction, we are very familiar with what is important. A machine with the best possible output and a guarantee of the highest quality standards – plus safety and durability.
As a competent partner, we would be happy to assist you in the planning phase if you want to set up, expand or change your production.
Our expertise includes testing and assembly processes at manual workstations as well as semi-automated workstations and interlinked fully automated assembly systems.
Consulting and support for the expansion of the production range (conversion, retrofitting etc.).
When products are optimised, often only the finer details of the components change. These are often the very details that are decisive when it comes to changing assembly processes. We can help you to adapt your machines to the new framework conditions in a resource-efficient way. Whether it is the implementation of new component types on existing machines or giving older machines a new design so that a new investment can be avoided.
Learn more about our Analytics Service.
Development of electrical concepts for industrial plants
We develop control concepts for industrial plants in accordance with the applicable standards and directives (Machinery Directive, DIN EN 60204-1). In our team, we methodically develop innovative concepts and specifications based on your specifications within the shortest amount of time possible
The know-how and in-depth tool knowledge of our specialists ensure electrical and pneumatic documentation that is fast and in compliance with the standards.