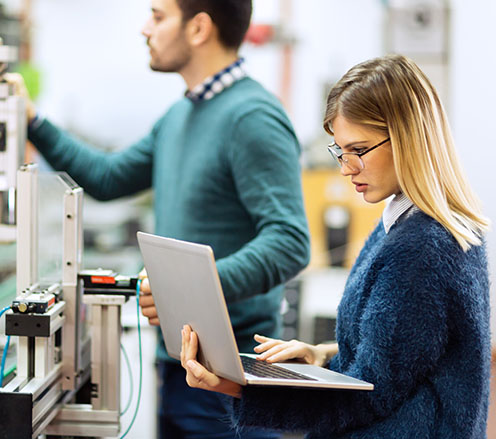 We are here to keep your equipment running!
Customer loyalty is our top priority. This is why we consider Services / AfterSales to be an important business area and why it reports directly to the Executive Board.
Take advantage of our diverse service portfolio. A highly skilled team and a high level of availability are guaranteed to solve your problems.
The services we offer are:
Training
Technical support and consultation in the event of problems
Telephone support for immediate assistance
Online support
Remote maintenance
Problem analysis during plant shutdowns
Service will take care of:
On-site service
Preventive maintenance
Maintenance of existing installations (own and third-party installations)
Monitoring of installed measurement and testing equipment
Machine capability tests
Through AfterSales you will get:
Spare parts from our in-house production (can happily be done quickly)
Downstream plant support
Optimisation of old plants
Integration of product changes into existing plants
Retrofitting
Generation change in the control system sector